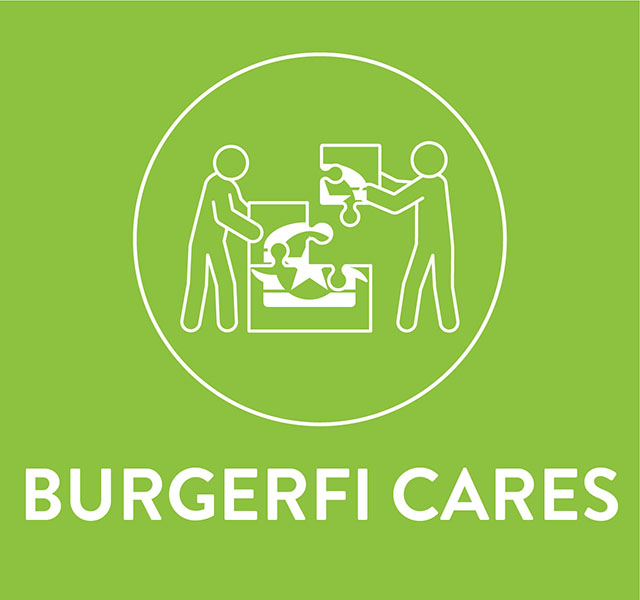 COVID-19 UPDATE
BurgerFi Cares
To our BurgerFi Friends and Family,
At BurgerFi, being thoughtful is a core belief that drives our business and our people every day. We are thoughtful about how our team serves the community. We are thoughtful about our food being made with care. We are thoughtful about partnering with local charities. People are at the heart of everything we do. We realize our actions speak louder than our words. And we understand that others may be going through something difficult.
With that as our guiding light, and in response to the current COVID-19, or coronavirus, we want to give you an update on how we're staying on top of it in all our restaurants.
For nearly 10 years, BurgerFi has earned your trust in many ways, including trusting us in procuring clean food for your consumption and maintaining the highest levels of cleanliness, sanitation, and food safety. Over the past 30 days, we have focused on enhancing our procedures to strengthen our approach to address COVID-19 and protect the health of our employees and our guests.
A few highlights:
• We have increased the frequency for disinfecting surfaces and deep cleaning throughout the day – in the kitchen, dining room and restrooms.
• We follow protocols suggested by the CDC, local Departments of Public Health, and World Health Organization daily.
• We have closed our dining rooms, but are still offering pickup and delivery. All delivery orders will be sealed prior to leaving our restaurants.
• Our team members know that they should stay home if not well and that their jobs will remain safe and secured for them upon their return.
•  We are adjusting hours of operations across the country to accommodate our staffing requirements and in sensitivity to our immediate trade area. In some cases, we may close a location temporarily.
As always, we're thankful for our team, our guests and your understanding during this difficult time for all of us.