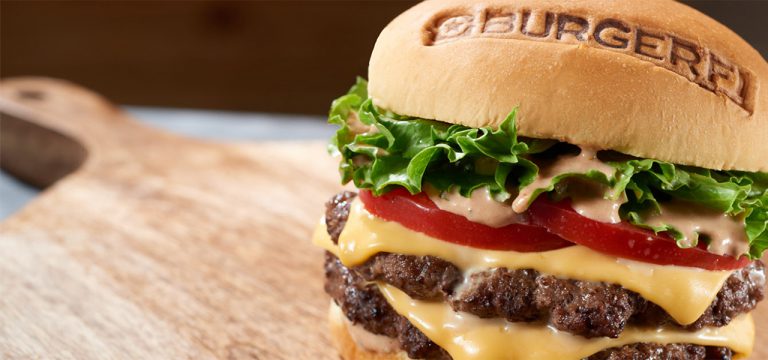 RedeFining the Way the World Eats Burgers
BurgerFi is committed to providing the best burger experience.  That's why we serve chef-created, fresh food in an eco-friendly environment. We use 100% natural American Angus Beef with no steroids, antibiotics, or growth hormones. We also serve premium Wagyu Beef, cage-free Chicken, award-winning VegeFi® Burger, Beyond Meat Burger, and more! Don't forget to try our made-to-order sides, like Fresh-Cut Fries and Beer-Battered Onion Rings or our delicious Frozen Custard Desserts.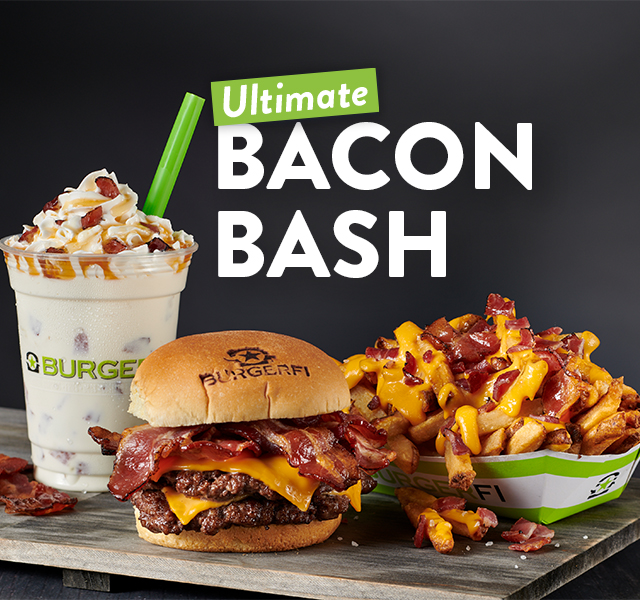 Ultimate Bacon Bash
We're kicking up the flavor and topping our best in class A-Grade Beef with thick-cut, crispy bacon! Pair that with our limited-time Maple Bacon Shake and Bacon Cheese Fries for the Ultimate Bacon Bash.
Order Now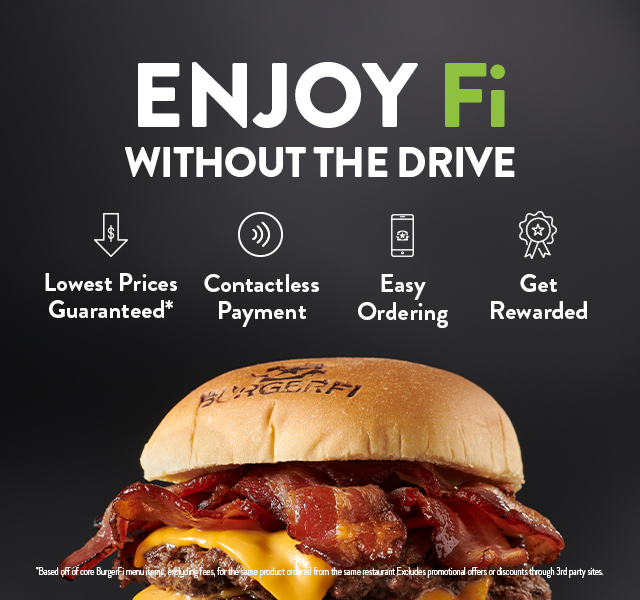 Get Your Favorites Delivered!
When you can't come to us, let us come to you! Delivery is now available through the BurgerFi App. Enjoy the lowest menu prices*, get rewarded for every order placed on the app, and more!
*Based off of core BurgerFi menu items, excluding fees, for the same product ordered from the same restaurant. Excludes promotional offers or discounts through 3rd party sites. Delivery available only at participating locations.
Order Now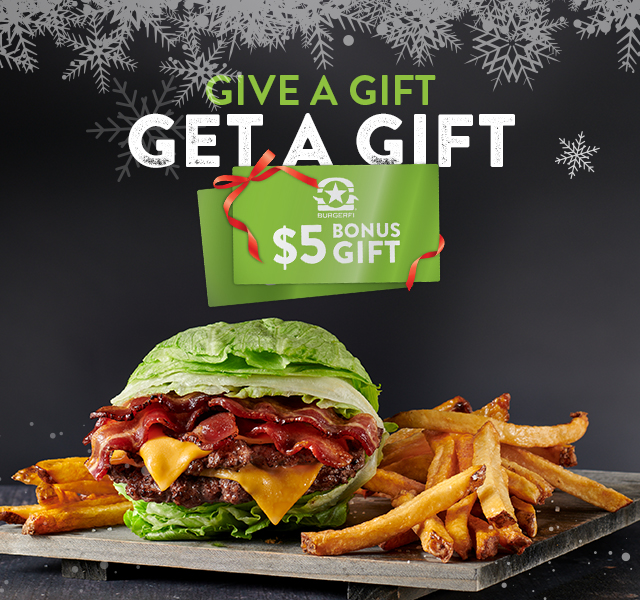 Give A Gift, Get A Gift!
There's no better gift than 100% American Angus burgers, fresh-cut sides and creamy frozen custard shakes! Get a $5 Bonus Gift for every $25 BurgerFi Gift Card you purchase through in-restaurant or through the BurgerFi App. Bonus gift offer available through 12/31/22 and redeemable from 1/1/22-2/28/22.
*Offer valid only at participating locations. Cannot be combined with any other offer or BurgerFi Reward. No substitutions. Offer not valid for online, phone, or delivery orders. When purchased through the app, bonus gift will be automatically loaded onto BurgerFi account on 1/1/22 when bonus gift is redeemable. 
Download The App
Try our Fan Favorites
Place an Order Online
BurgerFi Cheeseburger

Beyond Burger

SWAG (Spicy Wagyu) Burger
Order Now
Now delivering! Find a location near you.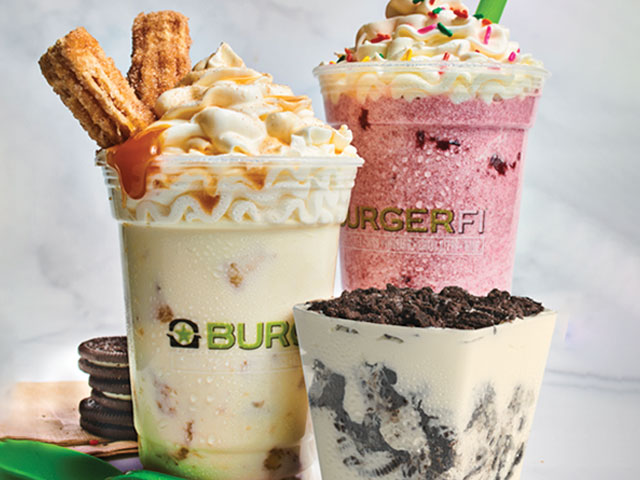 Email Club
Sign Up Now