Ridiculously High Standards. No Regrets.
From all-natural Angus Beef free of steroids, additives and hormones, to a chef-driven menu loaded with uncompromising flavors and fresh ingredients, we are redefining how the world eats burgers.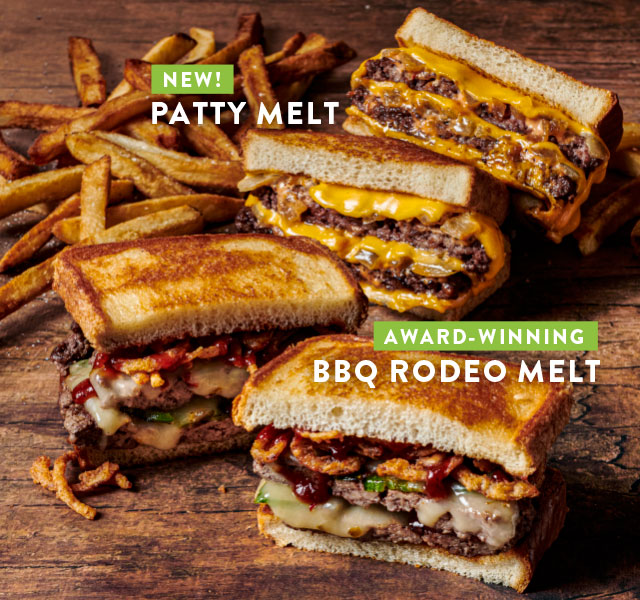 Get 'Em Now Before They're Toast! 
Try The NEW Patty Melt and Award-Winning BBQ Rodeo Melt
Get ready to melt your heart out with our two new insanely cheesy, ridiculously delicious, crave-worthy melts. The Patty Melt was a Fi Favorite on our exclusive Secret Menu and is now the secret is out.. It's now got a spot on the regular menu! Along with the award-winning BBQ Rodeo Burger now on Thick-Cut Texas Toast. Get your Fix at your local BurgerFi.
Order Now
Free $5 eBonus Card
Earn A FREE $5 eBonus Card For Every $25 In eGift Cards Purchased Now Through 6/19/23. Offer valid 05/15/23-06/19/23 at participating locations. eGift card must be purchased via the BurgerFi App or BurgerFi.com to receive the $5 reward.$5 reward valid from 07/05/23-07/31/23. Cannot be redeemed for cash.
Shop eGift Cards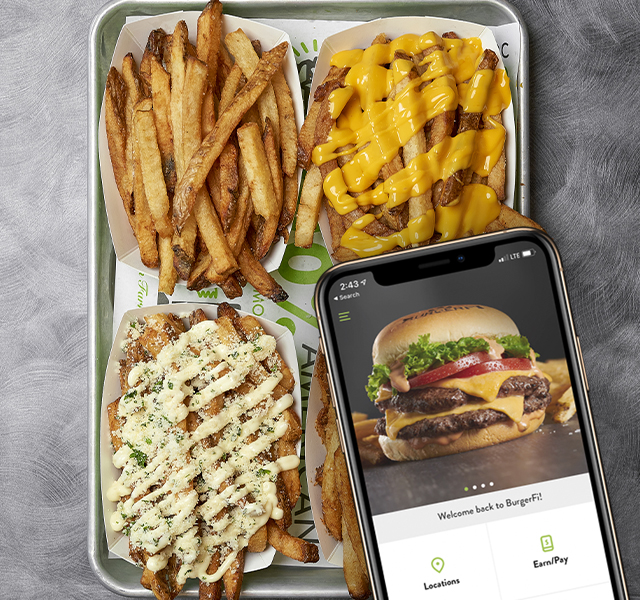 Want Free Fries?
Join the BurgerFi Rewards program today. Enjoy FREE Fresh-Cut Fries* and a FREE Frozen Custard Shake on your birthday! Plus, earn $10 for every $100 you spend. *Offer valid for new BurgerFi Rewards members only. Offer valid for (1) order of Free Regular Fresh-Cut Fries, up to a $5.00 value. Offer available 24 hours after registration. Reward cannot be redeemed for cash.
Learn More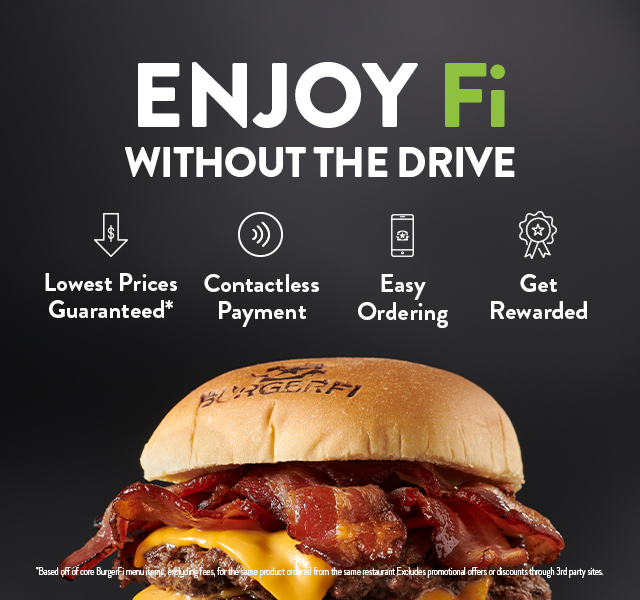 Get Your Favorites Delivered!
When you can't come to us, let us come to you! Delivery is now available through the BurgerFi App. Enjoy the lowest menu prices*, get rewarded for every order placed on the app, and more!
*Based off of core BurgerFi menu items, excluding fees, for the same product ordered from the same restaurant. Excludes promotional offers or discounts through 3rd party sites. Delivery available only at participating locations.
Order Now
Start Your Order Now
BurgerFi Cheeseburger

Beyond Burger

SWAG (Spicy Wagyu) Burger
Order Now
Now delivering! Find a location near you.