Fi Firsts: BurgerFi Takes TikTok by Storm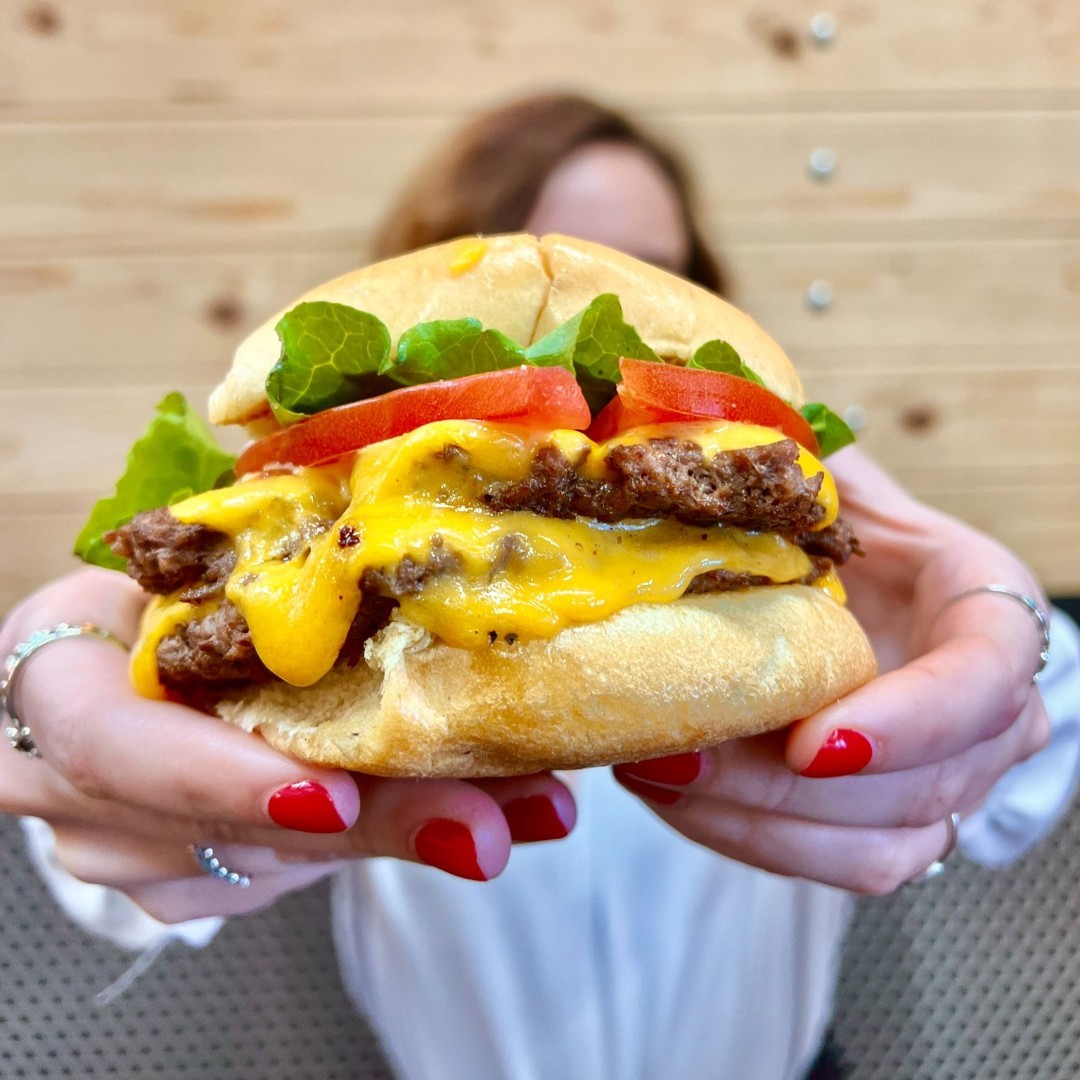 Hey, fellow foodies! Maria here, and boy, do I have an exciting TikTok journey to share with you. We all know TikTok has taken the culinary world by storm, becoming a virtual playground for food lovers like us. And guess what? BurgerFi has become a sensation on this gastronomic app, with our menu items stealing the spotlight in countless viral videos. I mean, who could resist capturing the deliciousness of our mouthwatering creations, right?
Tantalizing Taste Buds: A TikTok Journey
TikTok has revolutionized the way we share and experience food. Last year, the TikTok community went wild for food, racking up an incredible 268 billion views under the "food" hashtag alone. And let me tell you, I spend most of my time scrolling through mouthwatering recipes and restaurant recommendations on TikTok. So, you can imagine my excitement to share the incredible reactions from the TikTok community to our scrumptious menu. Together, we'll dive into the captivating videos and enthusiastic responses that have made BurgerFi a true TikTok sensation.
Now, let's talk about our menu. From our juicy Bacon Cheese Burger to our iconic CEO Burger, every bite is a testament to BurgerFi's dedication to quality and innovation. And TikTok users? Well, they have embraced our offerings like there's no tomorrow, capturing the essence of our flavors and sharing their delightful experiences with the world. I must say, the TikTok community's feedback has been invaluable, giving us insights into their preferences and helping us enhance our offerings based on their reactions.
Viral Sensations and Memorable Creations 
But enough chit-chat, let's get to the good stuff! Brace yourselves for the viral sensations and unforgettable creations that have set TikTok on fire with Finatics! We've got some seriously talented food enthusiasts who have provided some raw reactions to first time experiences.
One TikToker, @ceyyyonce, couldn't contain her excitement when trying BurgerFi for the first time. She ordered the spicy chicken sandwich with jalapenos and pickles, along with a vanilla shake (substituting strawberry) and a side of fries. Let's just say her taste buds were doing a happy dance. And her reaction? "Tried @BurgerFi for the first time today 🍔🔥 The spicy chicken sandwich and milkshake were gooooood, especially with their ranch dressing. Ya'll need to try this!"
Then we have the amazing @itschellychellz1, who gave a shout-out to our BurgerFi in Raleigh, North Carolina. According to her, it's a "10/10 place to eat! The burgers are big and juicy, and the fries… mmmmm mmmm mmm!"
But wait, there's more! The famous TikTok food critic @eatdrinkbemandy in St. Pete, FL, had something to say about our SWAG burger. People were questioning whether we use real WAGYU beef, and boy, did she set the record straight. "Wagyu or not, that is amazing! The spice level is perfection, the meat-to-bun ratio is excellent, and the toppings are just incredible!"
And let's not forget @theangelfoodie, this time in Virginia, introducing us to the concept of a Mukbang. Picture this: a video where someone eats a massive amount of food while addressing the audience. It's a favorite format of ours! In her BurgerFi Mukbang, she tackled our mouthwatering bacon cheeseburger with onion rings, and let me tell you, it was a mouthful in every sense of the word.
The Power of TikTok: Engaging with Food Enthusiasts 
So, there you have it, my TikTok foodie friends! The BurgerFi TikTok journey is filled with laughter, mouthwatering bites, and incredible reactions. Stay tuned for more hilarious and delectable adventures as we continue to share the BurgerFi love on TikTok. Don't forget to grab your favorite menu item and join the tasty fun!
Until next time, keep those taste buds tantalized and those TikTok videos rolling. BurgerFi and I are always here to bring a smile to your face and a rumble to your tummy. Enjoy, my fellow food enthusiasts!

References:
https://www.tiktok.com/@ceyyyonce/video/7121497360294907182?lang=en
https://www.tiktok.com/@theangelfoodie/video/7235123551559355694?lang=en
https://www.tiktok.com/@itschellychellz1/video/7074714079839014186?lang=en
https://www.tiktok.com/@eatdrinkbemandy/video/7007067085851446533?lang=en